Herbie's Hustle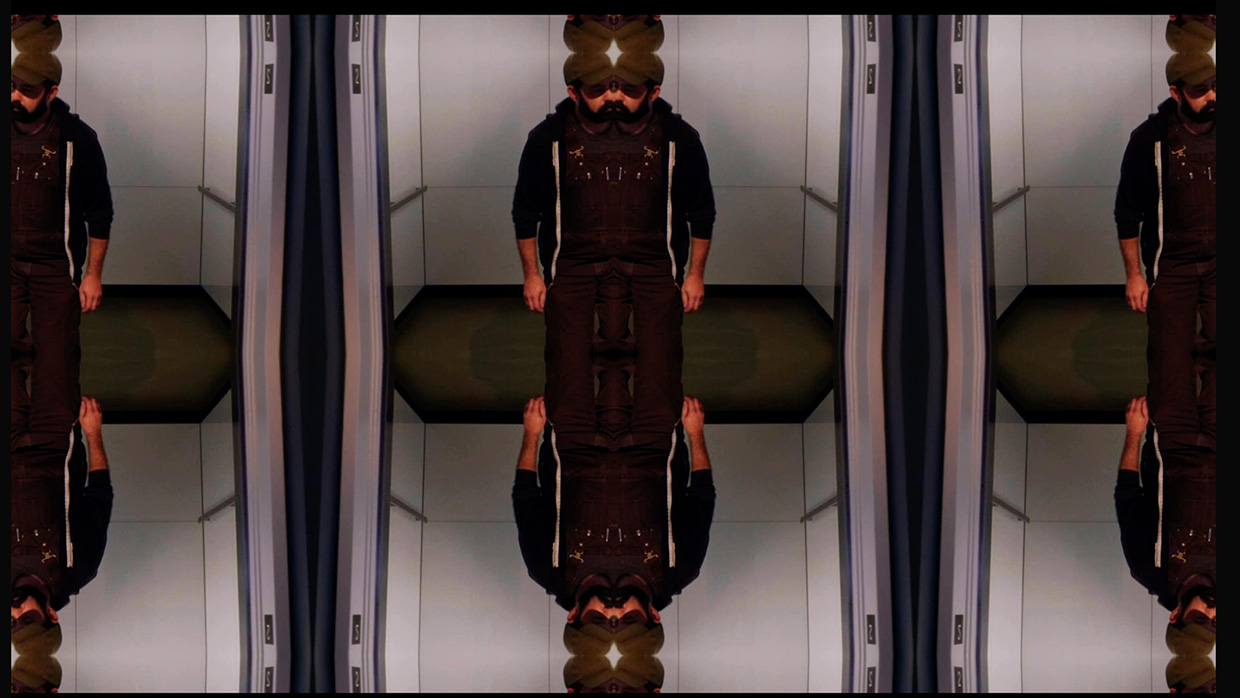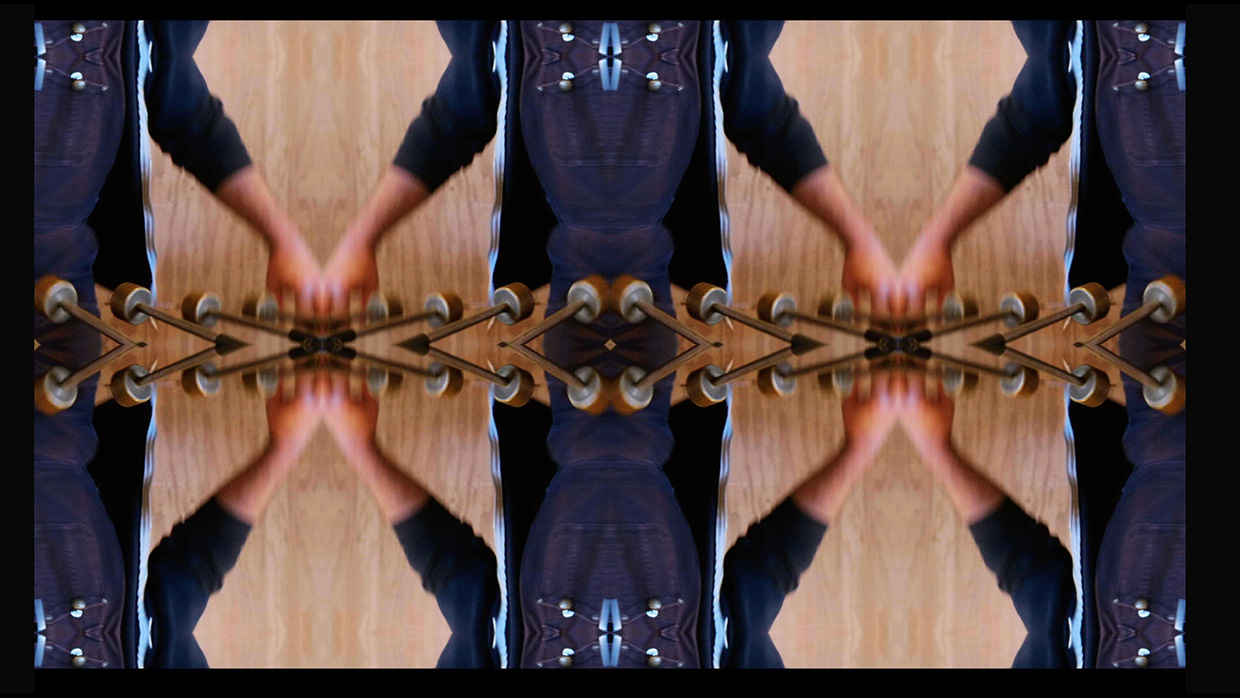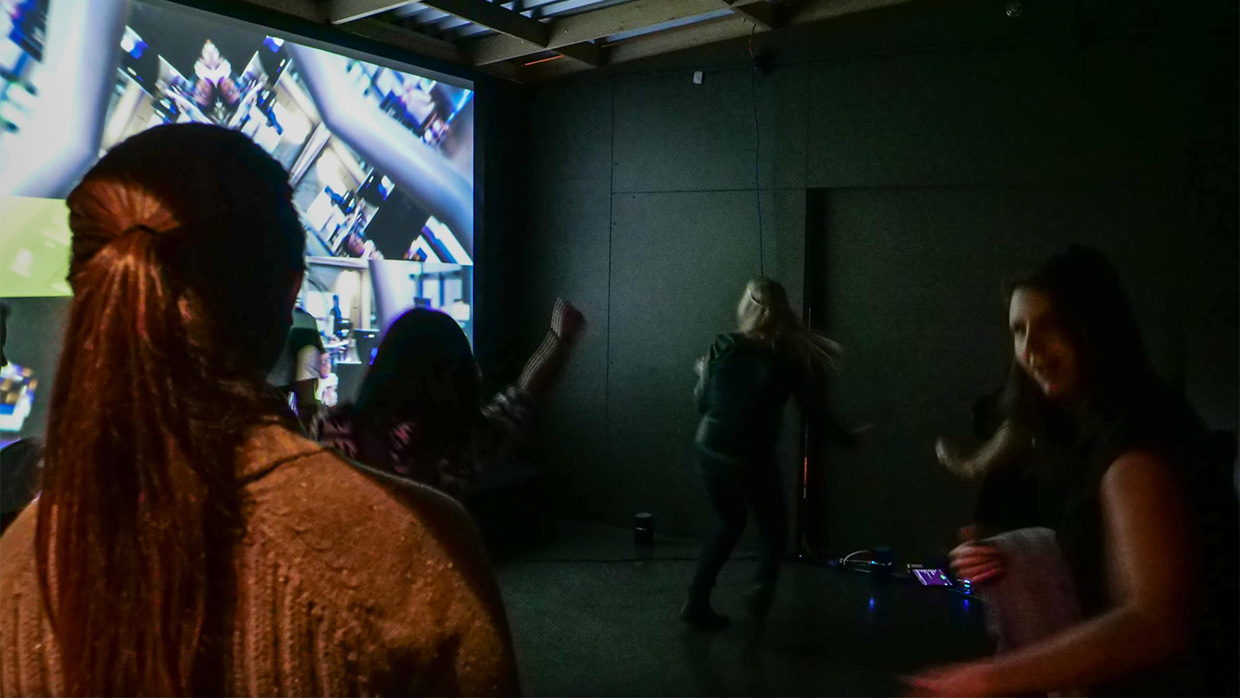 Date Created
2018
Project Team Size
2
Skills Used
Video Production, Realtime Video Processing, Kinect
Herbie's Hustle is an interactive video installation created by myself and Dina Herring for After Dark Extended Cinema.
Play the soundtrack above at the same time the video above is playing. Feel free to skip around the video to mimic the effect that users created by moving their body through the installation space.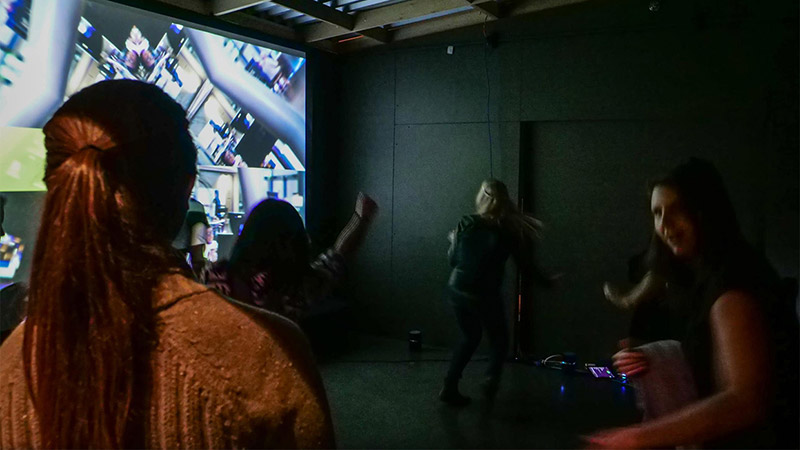 Herbie's Hustle invites visitors to dance along with Herbie as he explores the Exploratorium. Playing with multi-person gestural interface, users' position in the physical installation space allowed for real time manipulation of the video playback. Room density was also tracked, creating an increasing kaleidoscopic effect as more people entered the dance floor.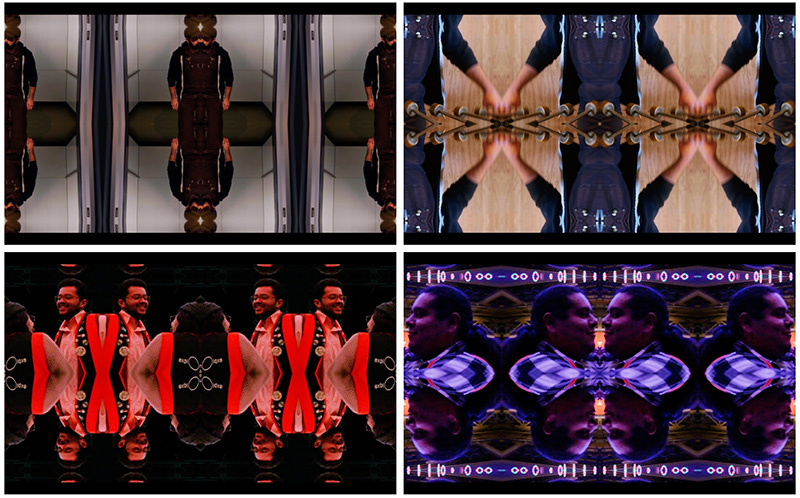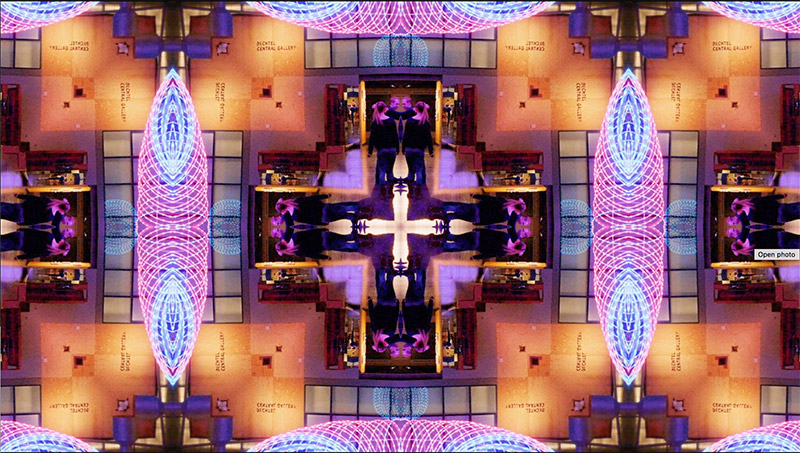 Additional Projects