MicroKaleidoscope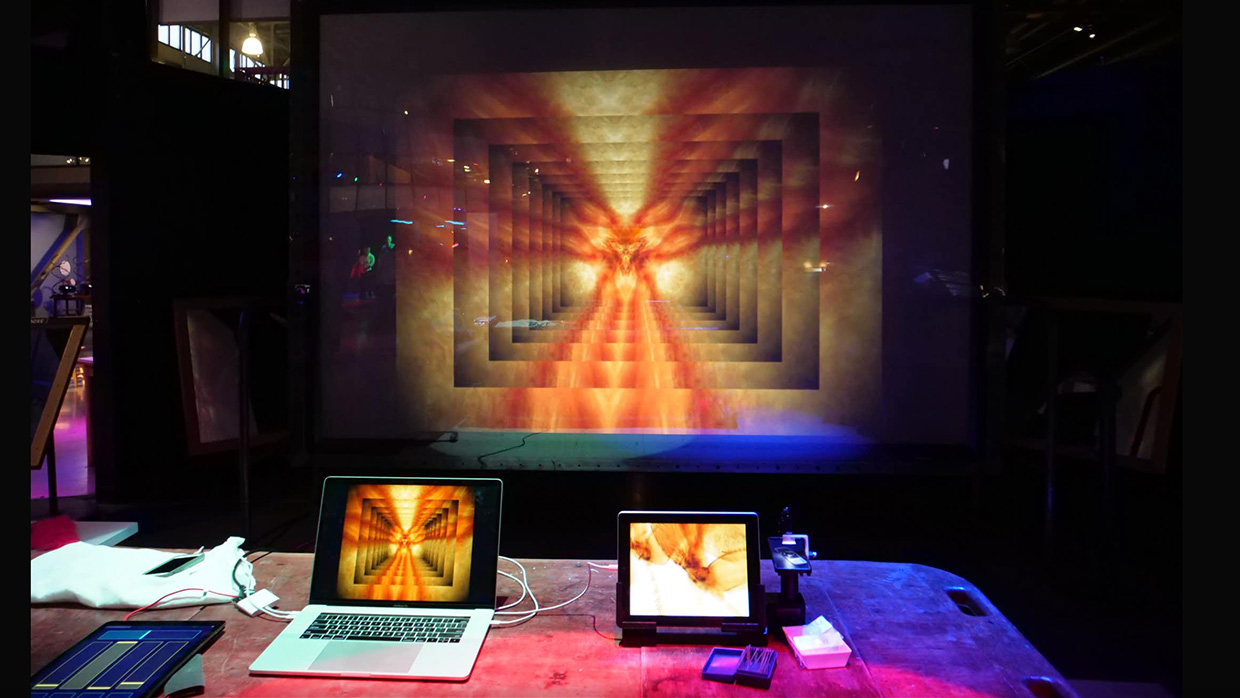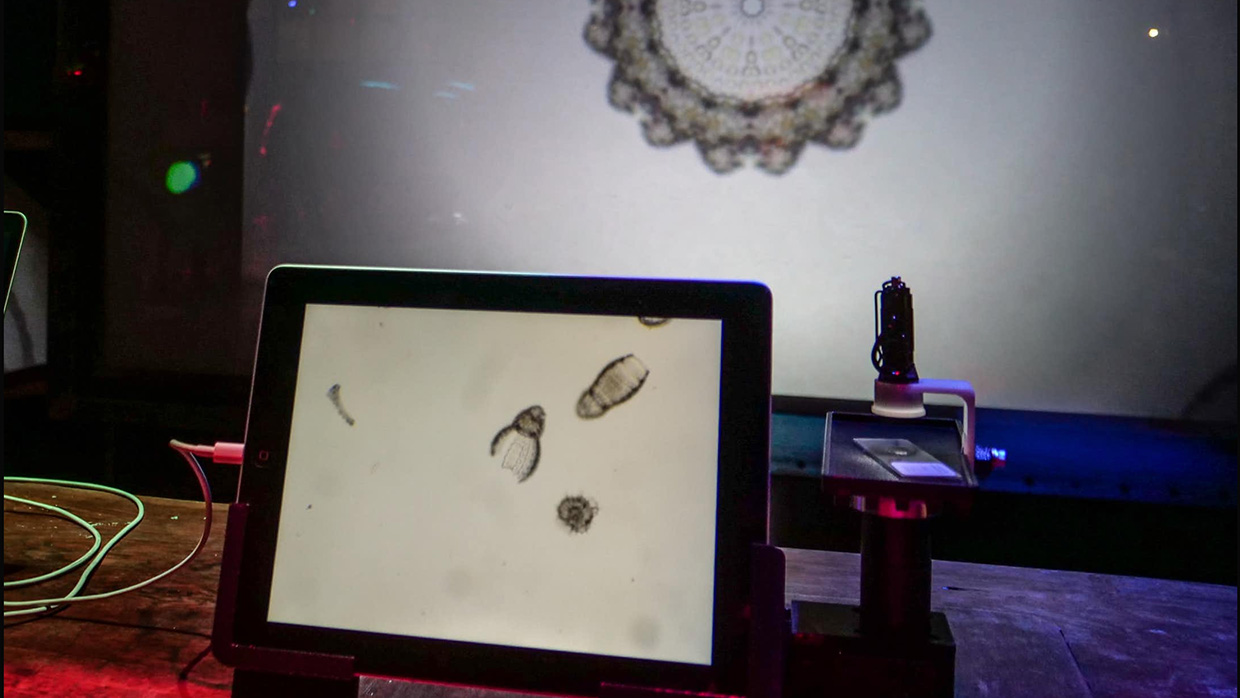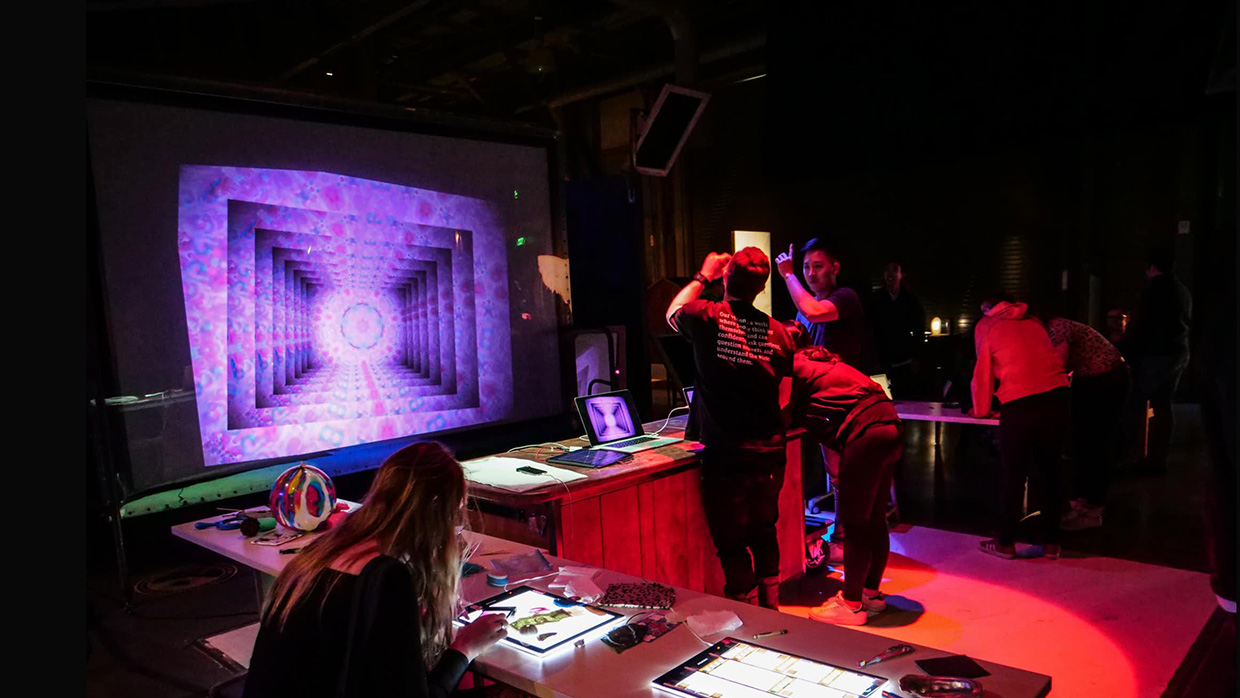 MicroKaleidoscope is an organic artwork driven by the subtle kinetics of microscopic creatures. It was developed by myself and Dina Herring as part of our work in the Digital Experience Lab at the Exploratorium.
The original idea emerged when exploring various slides from the Exploratorium's bio lab and filtering the image with off the shelf VJ software (VDMX5). The video above was the first test of this idea and we were absolutely mesmerized how even the most minute motion came to life when mirrored in a kaleidoscope.
MicroKaleidoscope was then developed as an installation for a new Exploratorium evening series, Field of View: Mapping Emerging Media Technologies. Using experimental light microscopes on loan from Fletcher Lab at UC Berkeley, users could create kaleidoscopic artworks combining the live imagery from the microscope along with the real time filtering of the VJ software.
Additional Projects