Explore: a redesign of exploratorium.edu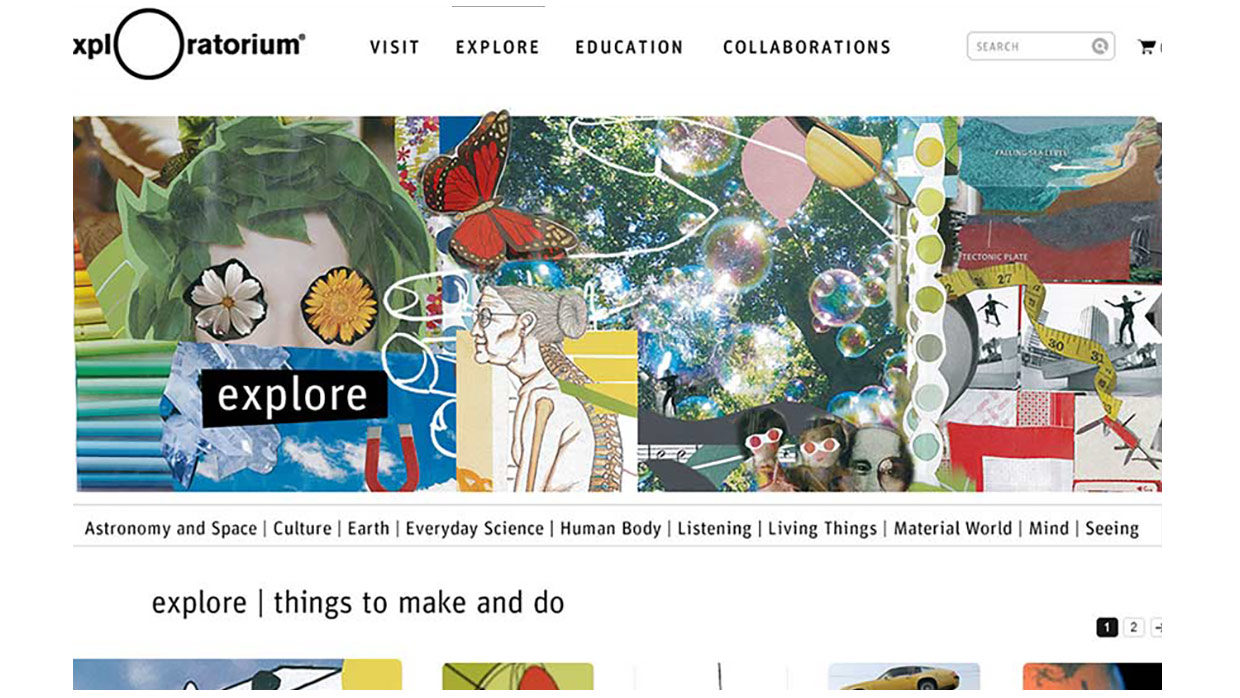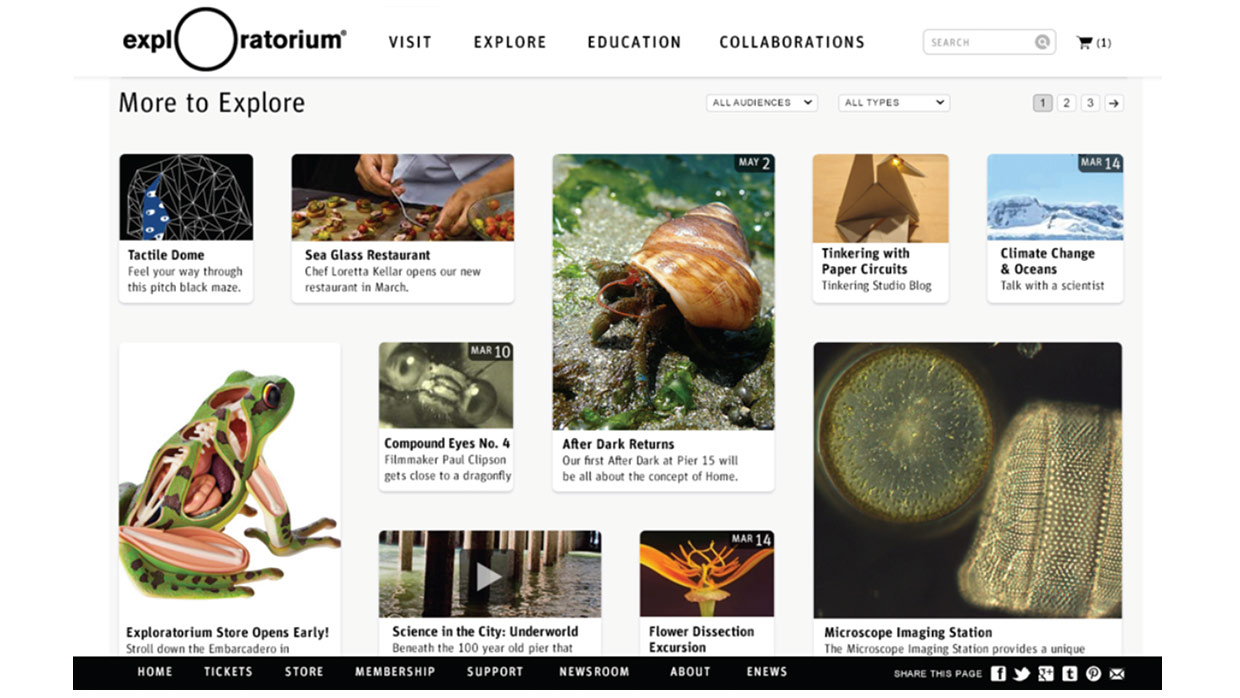 Date Created
2012
Project Team Size
12
Skills Used
Digital Strategy, User Experience, Branding, Art Direction, Visual Design, Metrics, User Research, Information Architecture
The Exploratorium's website was established in 1992 and one of the first 600 in the world. One of the most challenging roles in developing the Exploratorium's online strategy was the balancing the two distinct audiences: physical visitors to the museum itself, and the millions of online users that would never visit the physical site. "Explore" is a browsable window of 50,000 + pieces of unique content. By creating a unique meta-tagging system, we were not only able to sort over 20 years of web content but also begin to experiment with a simple recommendation engine for various types of users.
Social River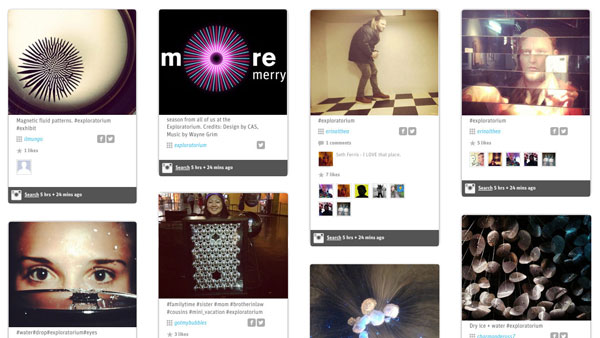 Having a new home for the majority of our educational content, we decided to capitalize on many of our new "under the hood" improvements and implement dynamic content throughout our site. A site feature, nicknamed the "Social River," allowed visitors to hashtag their Instagram posts and have them instantly post to the Exploratorium website front page. The Social River achieved a unique engagement goal in its design, trusting the public as co-curators and prominently displaying what the public found important, not just the institution.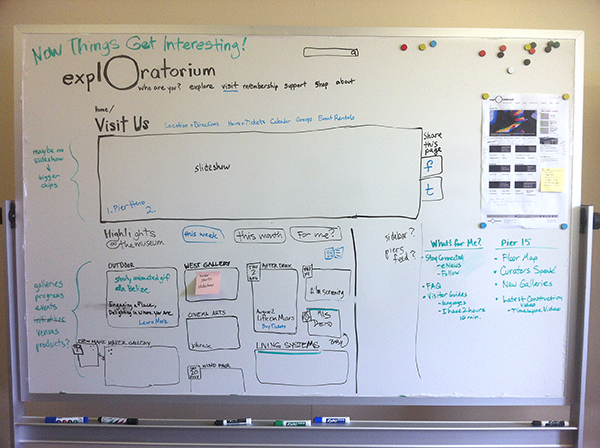 The 2012 redesign of exploratorium.edu was significant in many ways. The physical museum was moving from its original home of over 40 years at the Palace of Fine Arts, and would be closed for six months. With our physical location temporarily closed, the website was a way to continue looking outward to the public. Rebooting the website helped us understand our new audiences and how they would engage with our programs, exhibits and mission in the new location and online. A journey mapping project with Adaptive Path that I spearheaded, involving multiple departments (IT, Admissions, Online Experience, Research, Marketing, and more), helped bring together information from multiple sources and clarified our direction.
Additional Projects