Uncovered Series for Tablets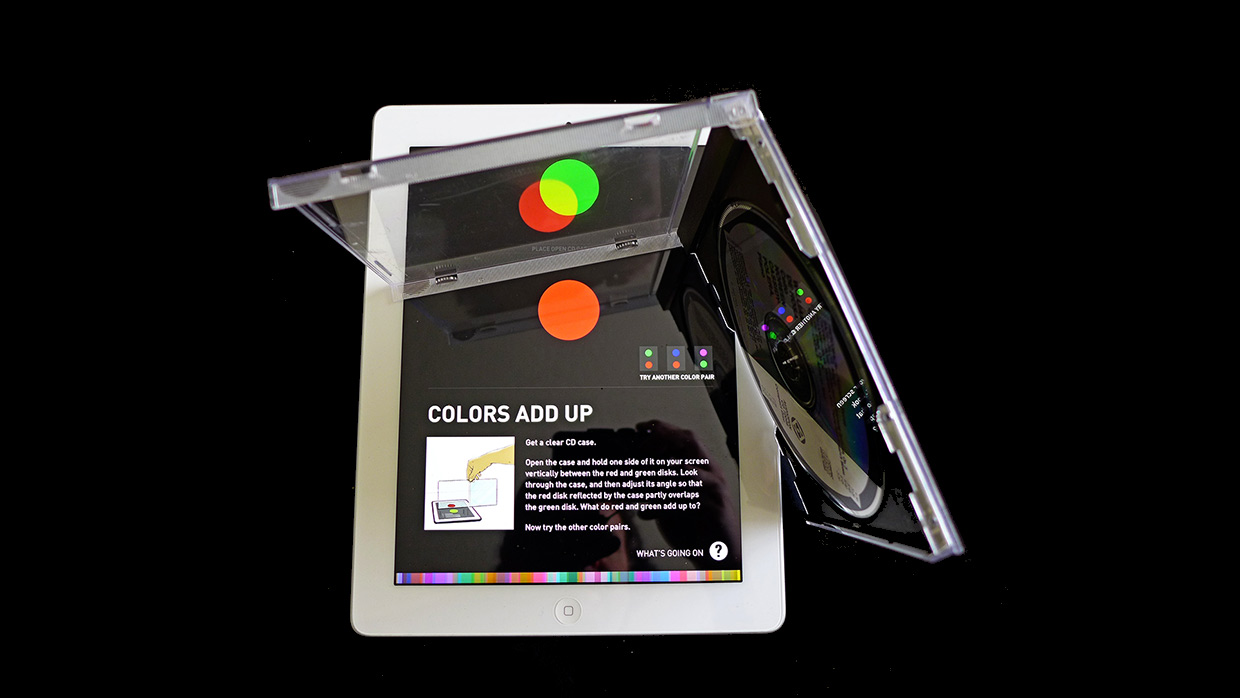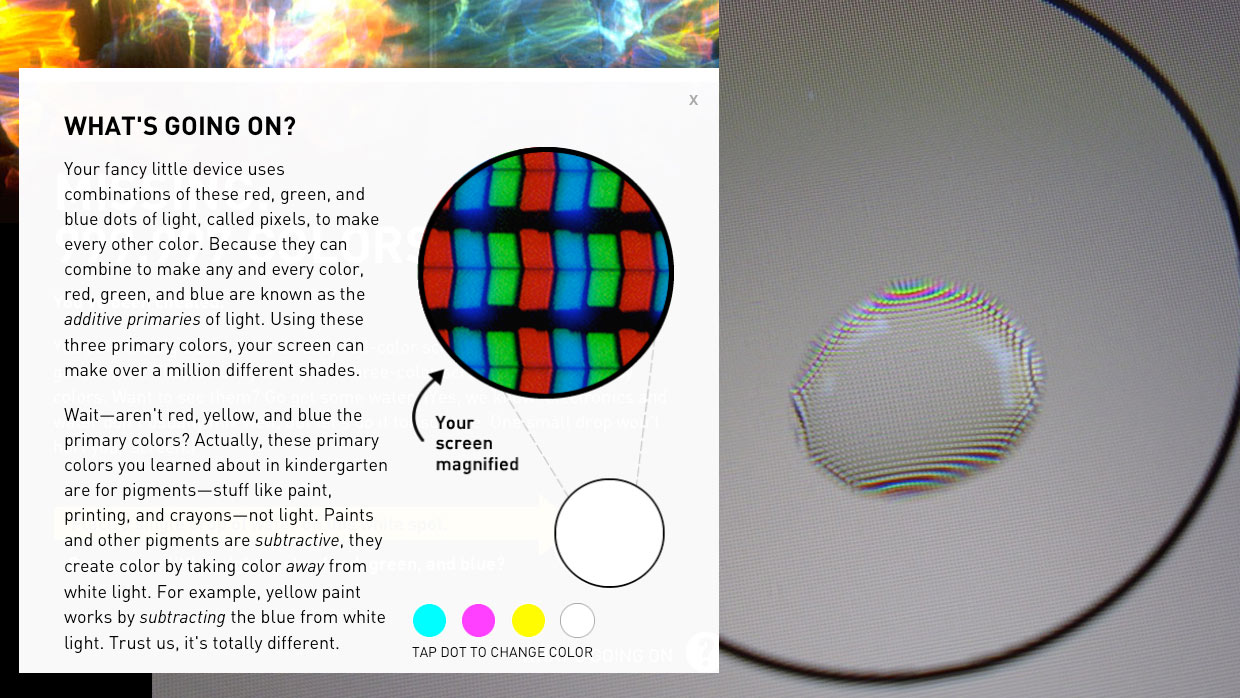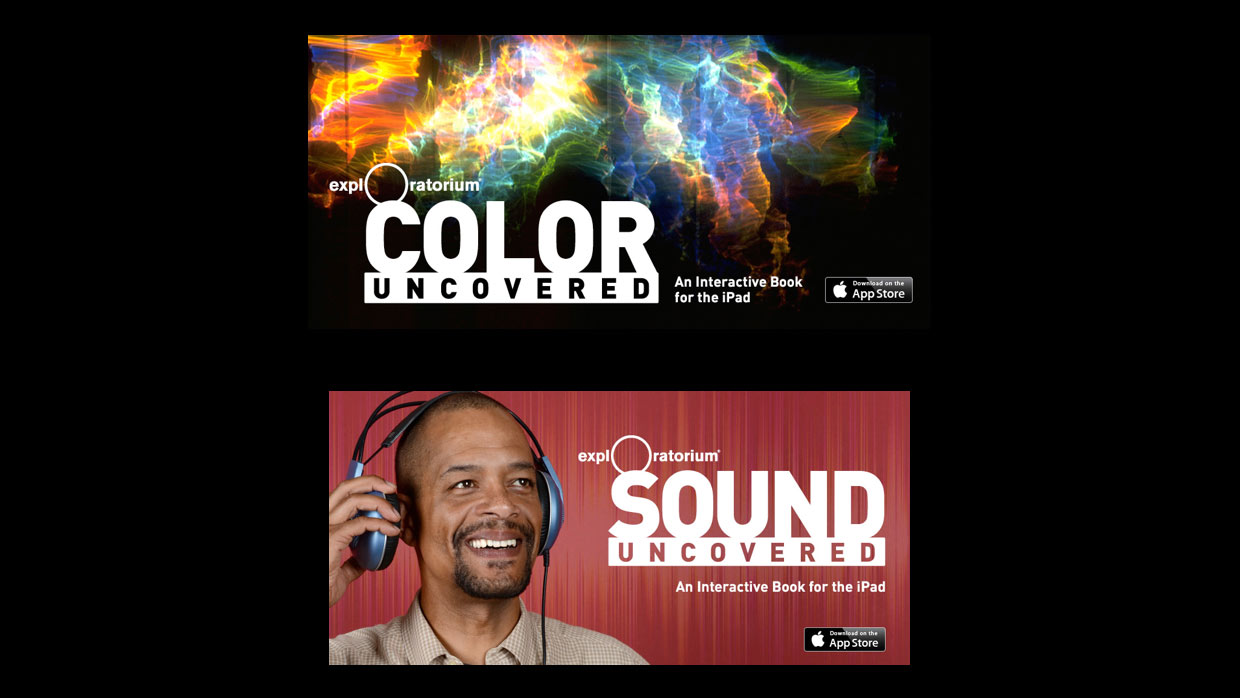 "As I explored the app's exhibits, the tablet disappeared in my hands. When you launch this app, you're in the museum, no matter where you are."

JON MITCHELL readwrite.com
Color Uncovered was first created in 2011. Having worked on a few personal iOS apps, I was very excited to add app development to the Online Group that I was leading. The biggest challenges that we faced were not content ideation (there is no shortage of ideas at the Exploratorium), but rather, content translation. I believe the success of Exploratorium experiences are that they are authentic; a user never feels tricked, or misled or disempowered. The most successful learning experiences lead you to your own moments of discovery and wonder.
When developing a digital experience, my top priority is to make sure that the content and authenticity doesn't get lost in a black box of technology. So when we created Color Uncovered, we decided to expose the technology whenever possible. The two strongest examples of this are the additive color mixing activity using a CD jewel case as a prism, and an activity that asks the user to sprinkle a drop of water onto their tablet's screen to reveal the LEDs.
"I don't quite know what to call Color Uncovered. . . . it feels like an elegantly designed museum exhibit poured into an iPad."

CARL ZIMMER downloadtheuniverse.com
Why Tablets?
If you've ever played with an exhibit at the Exploratorium, you might have noticed that very few experiences are designed for only one person. Exhibits can be approached from many sides, and include space to engage, watch or converse. The exhibit acts as a hub to facilitate group discovery and discussions. I have tried to model this experience as closely as possible in the development of mobile experiences. And while we all enjoy the intimacy of our phones, tablets often lend themselves to promoting social interactions, almost like a small tabletop exhibit.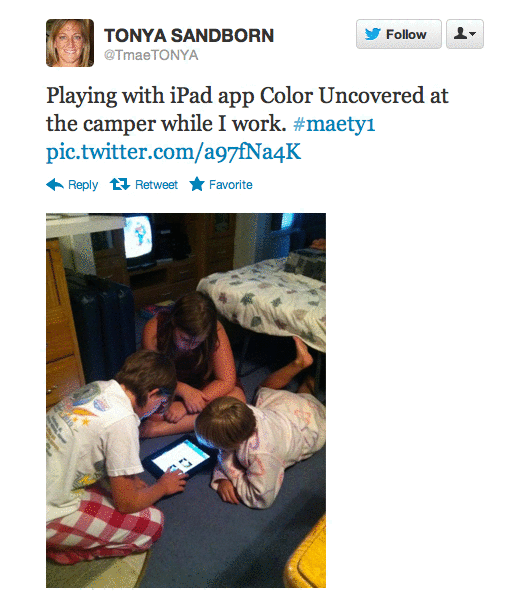 Additional Projects