Hush Hush Bar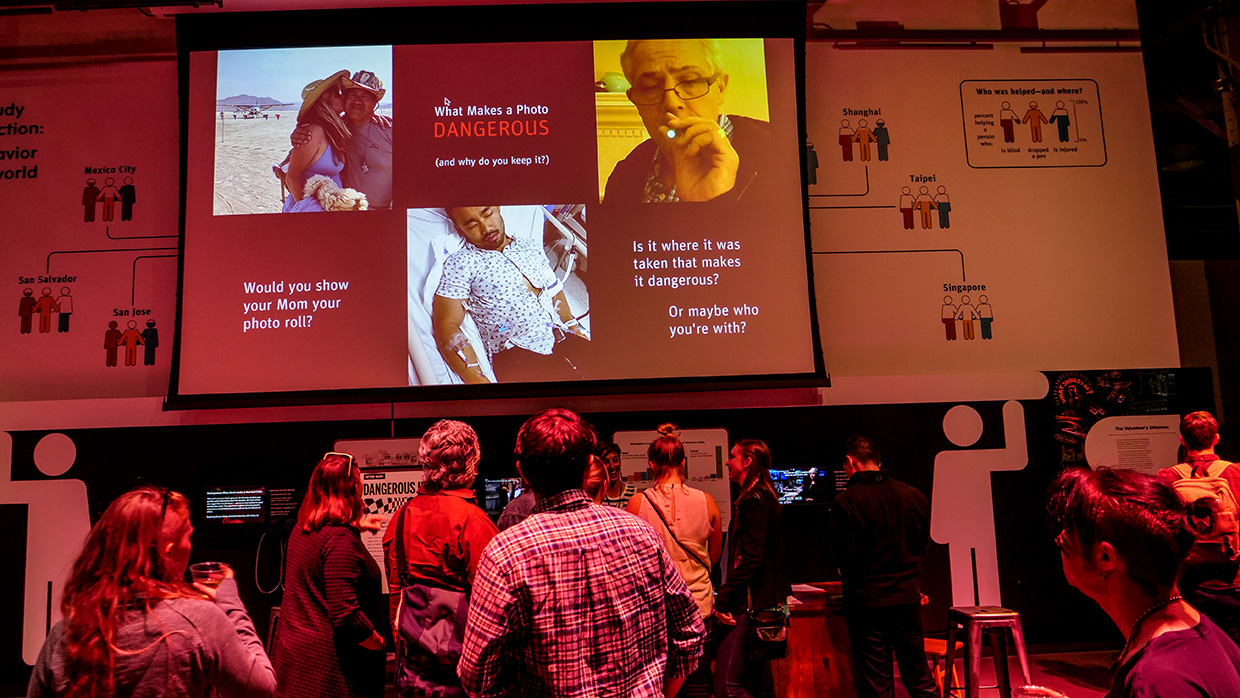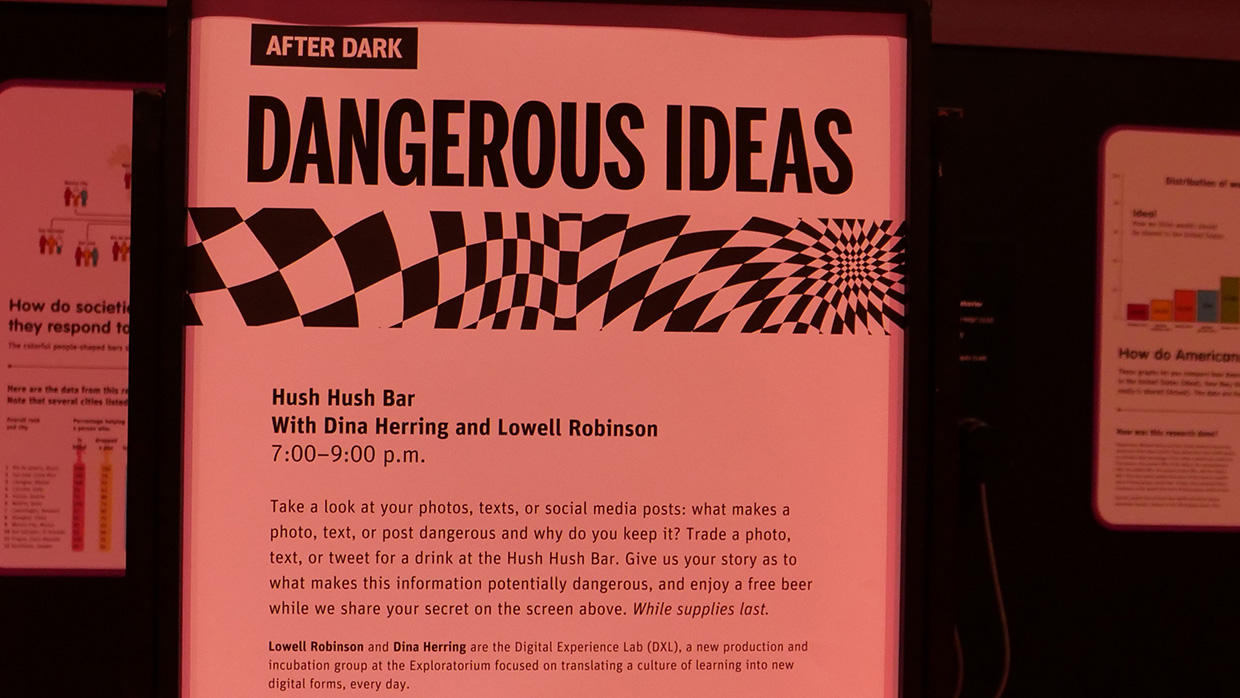 Date Created
2017
Project Team Size
2
Additional Images
Hush Hush Bar is a social practice installation that Dina Herring and I created for the Exploratorium's After Dark: Dangerous Ideas. The instructions are simple: Take a look at your photos, texts, or social media posts and trade one for a drink at the bar. The catch: tell us why it's dangerous and why you keep it.
The Hush Hush bar is loosely based on the Data Dollar Store by Kaspersky Lab in London. In our version we ask guests to not only give us their dangerous image for public view, but also to explain why they consider it dangerous.
Danger varied from person to person. An image that showed a person as a liar. An invitation to a secret political rally. An innocent kiss that could be seen the wrong way. Some images were of dangerous moments captured to be an everlasting reminder. One that stood out for me was of an amazing ballet move 5 ft off the ground. I didn't notice a hint of danger until the dancer pointed out to me a scarf that was wrapped around her leg. The photo was part of photo sequence and she fell in the next frame. She choose to share the photo right before the fall because that innocent looking scarf sent shivers down her spine.
Additional Projects